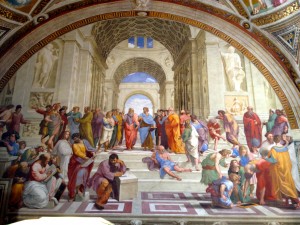 HOW TO APPLY
Applications and full payment of $5575 are due by May 15th. Early applications, received by April 15th are given a $100 discount.
Apply online using the downloadable application form.
Applications to be completed and emailed no later than April 15th for a discounted fee or by May 15th for full program fee to [email protected].
Payments can be made online with PayPal or via wire transfer to the CFSU bank account; email [email protected] for instructions.
Applicants are asked to submit a portfolio, in digital or hard copy format, or an essay as to why the applicant wishes to participate in the CIAO! program. Essays should be no less than 250 words and no more than 750 words. Tell us why, even if you have no previous coursework in this field nor graphic skills as yet developed, you want to explore the built environment through CIAO! What we are looking for is interest and motivation; not skill sets. Those you will learn. For those of you submitting a digital or hard copy portfolio please submit no less than three examples of your work and no more than six examples. Work does not have to be in the area of architecture, landscape or planning. Samples may be from the fine arts, photography, media work, graphic or industrial design.
This is a rigorous program for focused and motivated students.